Which Benefits am I eligible for during the Covid-19 pandemic?
Date Posted: April 28, 2020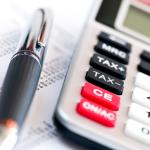 If you are one of the millions of Canadians currently out of work due to the COVID-19 pandemic and facing reduced income and unable to pay your bills there are a myriad of programs now available to provide assistance.
Governments across the country have responded with an unprecedented suite of measures aimed at helping those most affected by the crisis meet their day-to-day essential needs.
There are several different programs available now; financial aid, tax credits, payment deferrals and other efforts – enough that it can be hard for anyone to understand exactly what they are and are not eligible for.
To see the full CTV News article, click here: